START YOUR JOURNEY TO MOTHERHOOD
All you need to know to give your body the best chance of conceiving with PCOS.
START YOUR JOURNEY TO MOTHERHOOD
All you need to know to give your body the best chance of conceiving with PCOS.
I know all about the frustrations and heart ache of trying to conceive with PCOS. The uncertainty of whether or not you have ovulated. Whether or not your absent period is because you're pregnant or whether your PCOS is just playing games.
I know what it's like to feel like you're at the mercy of the medical profession to enable you to conceive. What should be one of the most exciting times of your life can easily become one of the most difficult.
BUT, it doesn't have to be that way! There are so many things that you can do to give your body a better chance of conceiving and starting your journey to motherhood. Now is your time!

THE PCOS AND FERTILITY PROGRAM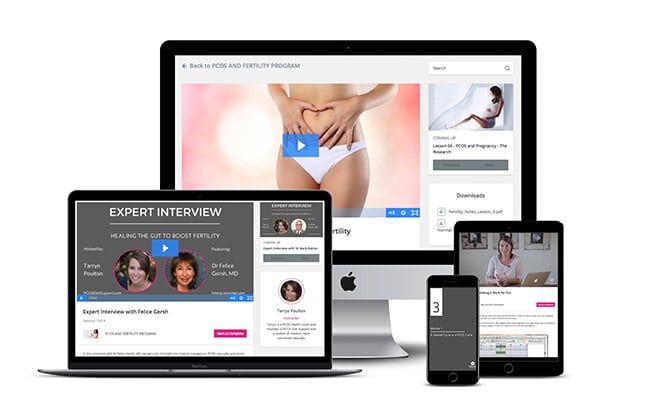 "I can't believe this! Tarryn You and your work are a blessing! After just nine weeks of following Your instructions I'm pregnant! After so many years of trying without any luck! So thank You for doing this! ❤
LAURA (FINLAND)

The PCOS and Fertility Program has literally been a "GOD SEND" to me and has taught me how to thrive. I learned the reasons why I have trouble ovulating, conceiving, holding pregnancies, and ways to help give me the best opportunity to have a better chance of success.
ERIN (USA)

S.O.S. 😳 i can't believe it… today i got the news that i'm pregnant! ❤️ I think i need some time to realize that i didn't had only a dream..oh my goodness...✨
It is so surreal. 😀
KIRSTIN (GERMANY)
I am excited to say that last week I learned that we are about 7 weeks pregnant, naturally. This is something I was told was most unlikely for me. I am grateful for your research and commitment to women who struggle with pcos in every day life.
KELSI (USA)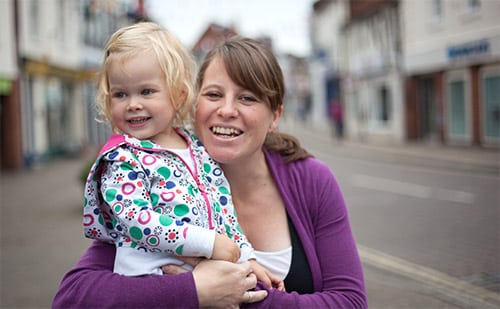 TARRYN - FOUNDER OF PCOS DIET SUPPORT
I was diagnosed with PCOS in 2009 when we were trying to conceive our first child. The only options offered to me were birth control (seriously?! How is that going to help me get pregnant?) or a referral to a fertility specialist which would take months to come through.
I spent hours researching, reading journal articles and learning everything I could about PCOS. After making some pretty significant lifestyle changes, I got pregnant. I now have two beautiful children and spend my time teaching about PCOS, collaborating with PCOS and fertility specialists and helping other women start their journey to motherhood.
Today, PCOS Diet Support has receives over 180,000 trusted visitors each month - you're in safe hands.
GET ALL OF THE ABOVE FOR $167

2 monthly payment plan available (2 payments of $89) – ORDER NOW
"30 DAY MONEY BACK GUARANTEE"
Let's say you go through the course, do the work, and… you're back where you started. What then?

The PCOS and Fertility Program is about doing everything you can to give your body the best chance of conceiving. But if, for whatever reason, the course doesn't meet your expectations, there is a
30 day money back guarantee
. What that really means is that there is no risk to you.
P.S. Becoming a Mom with PCOS doesn't have to be a long, arduous journey. And having PCOS doesn't mean that you will never be a mom.
There are so many wonderful things that you can do to boost your fertility and give your body the best chance of conceiving. Not only am I proof of that, there are hundreds of other women who have been through this course and had success too.
So, let's start this journey to motherhood together and give yourself the best chance if conceiving.